Trex Lumber


www.trex.com

Trex lumber is made from recycled plastic and hardwood waste. Thanks to this composition, it's ideal for use in all kinds of projects.

TimberTech


www.timbertech.com

Revitalize your outdoor living space. TimberTech decking and railing can be used with existing wood substructures,
so getting a beautiful, low-maintenance deck may be easier than you think.

AZEK Building Products


www.azek.com

More people, in more places, are choosing Azek Decking Systems for the same reasons: longer life, richer colors -
and more compliments from the neighbors.

EverGrain


www.evergrain.com

Other composite manufacturers say they have a natural-looking grain. But only EverGrain® uses our proprietary
compression molding process to create a true-to-life, deep lasting grain.
Deckorators


www.deckorators.com

Deck Railings don't have to be boring, require constant upkeep look of wrought iron at a fraction of the cost.
Deckorators deck balusters create deck rails that are the signature feature of a home's overall outdoor experience.
CedarWorks


www.cedarworks.com

Wooden Swingsets
Fiberon Decking


www.fiberondecking.com

Fiberon Tropics. Fiberon Professonial. Fiberon Horizons.
Fiberon Sensibuilt


www.sensibuilt.com

Fiberon Sensibuilt
MoisteureShield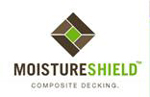 www.moistureshield.com
MoisteureShield
Eagle Bay


www.eaglebayusa.com

Eagle Bay Paver, Patio, and Hardscape Products
Cambridge Pavers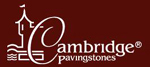 www.cambridgepavers.com

Cambridge Bay Paver, Patio, and Hardscape Products
Fortress Iron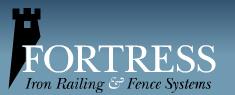 www.fortressiron.com

Fortress Iron Rails and Fencing
Elements Decking


www.elementsdecking.com

Elements Decking
DreamScreens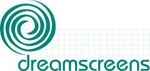 www.dreamscreens.com

DreamScreens The World's Finest Retractable Screen
Accent Timber


www.accenttimber.com

ACCENT TIMBER™ Manufacturers of Timber Components for Builders Architects & Designers - Residential or Commercial
Cambridge Pavingstones
A leading manufacturer of high quality concrete paving stones with ArmorTec for driveways, patios,
pools, walkways, sunrooms or any paving project.